Toledo water quality monitoring buoy cam. Buoy is located approximately 2 mi offshore of Oregon, OH, near the Toledo water intake. Updates about every hour.
PanCam Panning Webcam Port Clinton, OH
PanCam uploads every 5 seconds. It faces north and pans east / west back and forth across the Lake. You will see Catawba Island (peninsula) and Catawba Point, South Bass Island, Green Island, and the open Lake.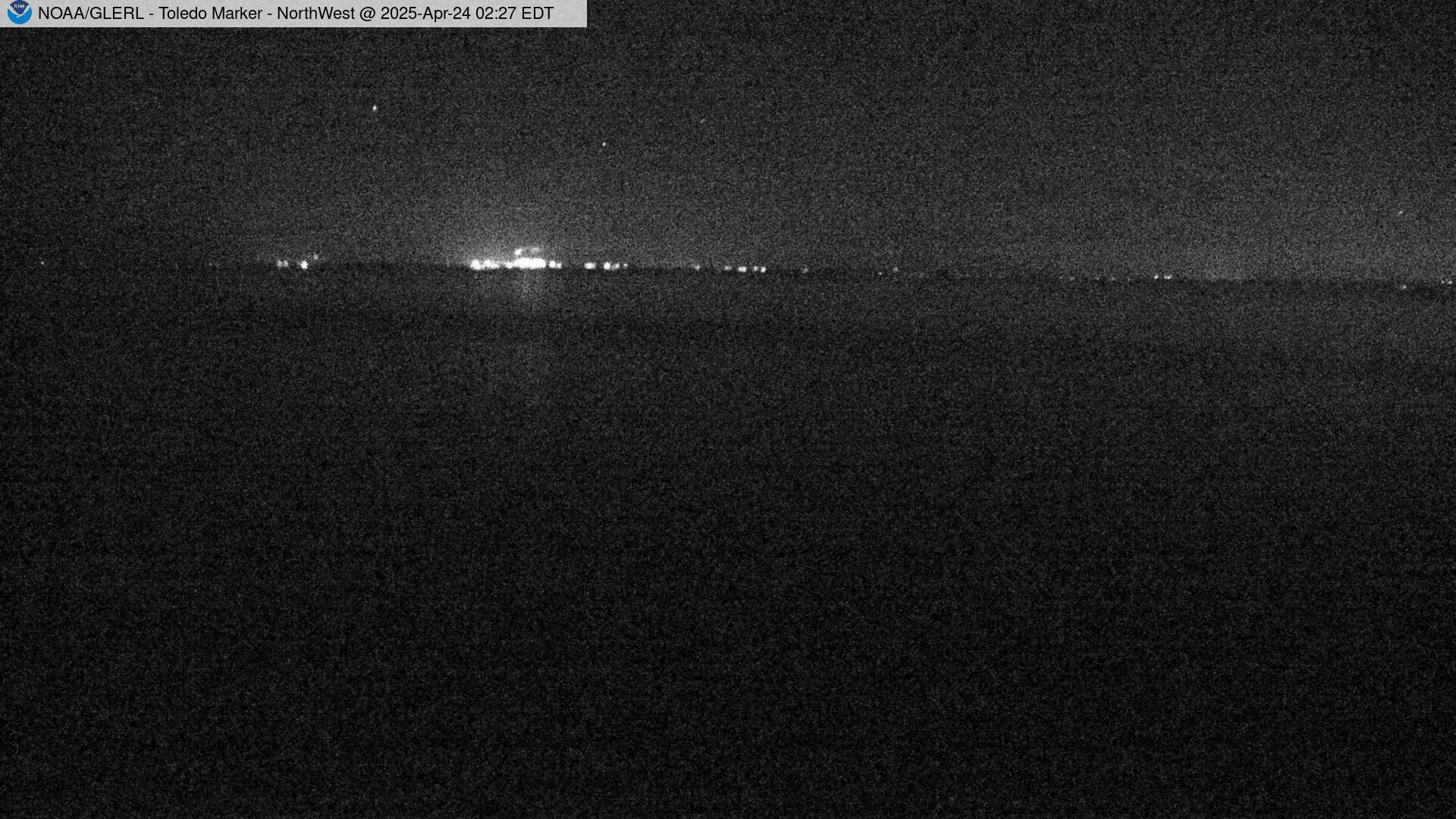 NOAA Toledo Harbor Light #2. Located out in the Maumee Bay shipping channel. View looks down the structure at the water below. Image updates on the hour.